Seeking to simplify building codes.
St. Louis County's 89 local governments use 42 separate building codebooks, comprising 809 chapters totaling about 17,000 pages. For comparison, that's nearly double the IRS Code's 9,000 pages. 
Only one other County in the U.S. deploys building codes like the scores of fragmented local jurisdictions in St. Louis County, which, for St. Louis County, results in a system that causes confusion and higher costs, discouraging investment and growth. 
More information and links to this foundational research may be found here: Inconsistent Regulations – U.S. Peer Comparisons to St. Louis County, March 2022; and Inconsistent Regulations – Building Codes in St. Louis County, October 2021.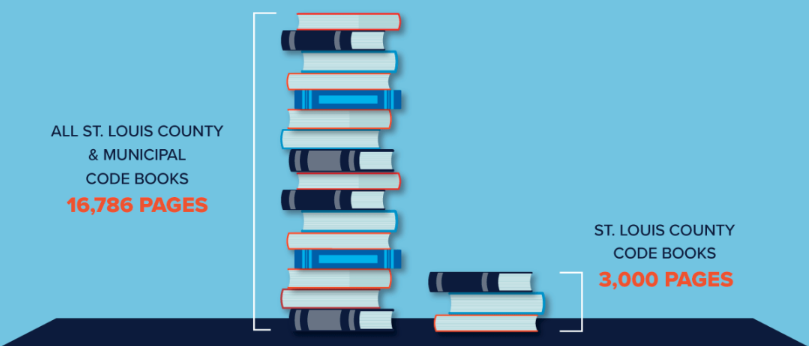 Safer + Simpler Missouri seeks to simplify building codes to make doing business easier, facilitate economic development, and improve Missourians' health and safety.